Product description
The 77ID is a coplanar 77mm door system with internal overlap and special PA bars to reduce bi-metal effect. This system was created to meet the highest levels of market requirements in terms of design, performance and attention to detail.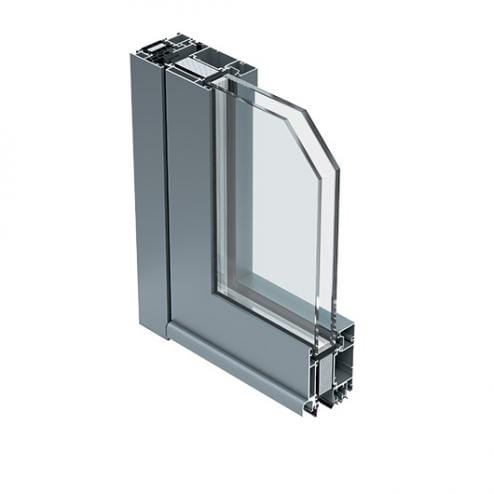 Design features
Flat lines.
Triple jamb
Sealing system with central gasket to achieve high acoustic and thermal insulation.
39 mm alveolar polyamide bars reinforced by the insertion of special insulating strips to achieve higher thermal insulation.
Burglary resistant class RC2 (WK2)
Options
Versatile
Available in dual color
Customized finishes upon request for high resistant, aggressive environments.
Doors with 1 or 2 sashes.
Inside/outside opening.
Suitable for emergency exit doors
Application type
Doors for residential and commercial applications incl. houses, apartments, villas, public buildings, hospitals, schools, industrial buildings. New/refurbishment.